About Georgia and its cities
Georgia, a vibrant country nestled at the crossroads of Eastern Europe and Western Asia, offers a rich tapestry of history, culture, and natural beauty. Known for its warm hospitality and delectable cuisine, Georgia's unique charm captivates visitors from around the world.
Tbilisi, the capital city, exemplifies the fusion of the ancient and the modern. Cobblestone streets wind through the Old Town, where picturesque balconied houses stand alongside majestic churches and ornate mosques. The Narikala Fortress, perched on a hilltop, provides breathtaking views of the city's diverse architecture. In contrast, modern structures like the Peace Bridge and futuristic skyscrapers showcase Tbilisi's contemporary side.
Batumi, Georgia's coastal gem on the Black Sea, boasts a subtropical climate and stunning seafront boulevard. The city's skyline sparkles with whimsical skyscrapers, earning it the nickname "Las Vegas of the Black Sea." Visitors revel in the city's vibrant nightlife, while Batumi's botanical garden offers a serene escape.
Kutaisi, Georgia's second-largest city, is steeped in ancient history. The UNESCO-listed Bagrati Cathedral and Gelati Monastery are prime examples of medieval Georgian architecture. The nearby Prometheus Cave, adorned with stalactites and stalagmites, adds a touch of mystique to the city's allure.
Beyond the cities, Georgia's landscapes enchant travelers. The towering peaks of the Caucasus Mountains beckon adventurers and hikers, while the lush valleys host vineyards that produce some of the world's finest wines.
Svaneti, nestled in the highlands, is a region of timeless beauty and unique tower-houses. Kazbegi, another mountainous area, offers jaw-dropping views of the iconic Gergeti Trinity Church, perched atop a hill.
Georgia's cultural heritage is celebrated through traditional music, dance, and art. Festivals, like the Tbilisi International Film Festival and Tbilisi Jazz Festival, attract artists and enthusiasts from far and wide.
Georgia's cities and towns offer a captivating blend of ancient traditions and contemporary delights, ensuring an unforgettable experience for any traveler seeking an offbeat destination that satisfies their wanderlust for the extraordinary.
Claim Your White Coat Now. Fill up the form to learn more about your options for studying MBBS in Georgia.
Living environment and cost of living in Tbilisi, Georgia
Tbilisi, the capital of Georgia, offers a pleasant living environment that combines modern amenities with a touch of historical charm. The city is known for its friendly atmosphere, vibrant cultural scene, and numerous recreational opportunities. Residents can explore the narrow streets of the Old Town, indulge in delicious Georgian cuisine at local restaurants, and enjoy the lush parks and green spaces scattered throughout the city.
One of the most appealing aspects of living in Tbilisi is its relatively affordable cost of living. Compared to many European cities, housing, transportation, and daily expenses are more budget-friendly.
Renting an apartment in the city center or surrounding neighborhoods is generally reasonable, making it an attractive destination for expatriates and digital nomads seeking a comfortable lifestyle without breaking the bank. Public transportation is efficient and affordable, while groceries and dining out are also relatively inexpensive.
Overall, Tbilisi offers a high quality of life at a fraction of the cost compared to other major cities, making it an increasingly popular choice for both locals and foreigners looking to settle down or explore a new and exciting part of the world.
Top Medical colleges in georgia where Indian students can study
Georgia has become a popular destination for Indian students seeking to pursue medical education abroad. Some of the top medical colleges in Georgia that cater to international students, including Indians, are:
Tbilisi State Medical University: Founded in 1918, it is one of the oldest and most prestigious medical universities and one of the best places to study MBBS in Georgia. The university offers a wide range of medical programs, taught in English, with modern facilities and experienced faculty.
2. Batumi Shota Rustaveli State University: Located in the coastal city of Batumi, the university has gained recognition for its excellent medical courses. It provides a conducive learning environment and ample clinical exposure.
3. New Vision University: With a focus on innovative teaching methods and research, New Vision University offers high-quality medical education in English, attracting many international students.
These institutions provide affordable tuition fees, a diverse student community, and a chance to experience Georgia's rich cultural heritage while studying medicine.
List of medical colleges and universities to study MBBS in Georgia
Here is a list of some medical colleges and universities to study MBBS in Georgia:
Tbilisi State Medical University (TSMU)
Batumi Shota Rustaveli State University (BSU)
New Vision University (NVU)
Ivane Javakhishvili Tbilisi State University (TSU) – Faculty of Medicine
David Tvildiani Medical University (DTMU)
European University (Tbilisi Campus) – Faculty of Medicine
Georgian American University (GAU) – Faculty of Medicine
Akaki Tsereteli State University (ATSU) – Faculty of Medicine
Tbilisi Medical Academy
Petre Shotadze Tbilisi Medical Academy
Caucasus International University (CIU) – Faculty of Medicine
High Medical School "Aieti"
Grigol Robakidze University (GRU) – Faculty of Medicine
Batumi Medical Academy
Kutaisi Medical Institute (KMI)
Please note that the availability of medical programs and their accreditation status may vary, and it's essential to verify the latest information directly from the respective institutions or official sources. Additionally, it's recommended to check with relevant education authorities and medical councils to ensure the recognition of the chosen university's medical degrees for future practice in your home country.
Life for Indian students studying MBBS in Georgia
Life for Indian students studying MBBS in Georgia is a unique and enriching experience. The welcoming and diverse culture of Georgia makes students feel at home. The medical universities in Georgia offer high-quality education with modern facilities and experienced faculty.
Indian students have the opportunity to interact with fellow international students, fostering global friendships. The cost of living for students doing MBBS in Georgia is relatively affordable, allowing students to explore the country during their free time.
Language barriers are minimal as many locals and university staff speak English. The country's beautiful landscapes and historical sites offer ample opportunities for recreation and exploration.
However, being away from family and adapting to a new environment can be challenging. Yet, with determination and support from university communities, Indian students can successfully pursue their MBBS in Georgia, fulfilling their dreams of becoming skilled medical professionals.
Claim Your White Coat Now. Fill up the form to learn more about your options for studying MBBS in Georgia.
Why Indian students should study MBBS in Georgia
Studying MBBS in Georgia has become an attractive option for Indian students seeking quality medical education at affordable costs. Georgia's medical universities offer excellent academic standards, modern facilities, and English-taught programs, making it a popular destination for international students, including those from India.
World-Class Medical Education: Georgian medical universities are well-known for their high-quality education. The medical programs are designed to meet international standards, and many universities collaborate with institutions worldwide to offer students a global perspective in their medical studies.
English-Taught Programs: Most medical universities in Georgia offer MBBS programs in the English language. This is a significant advantage for Indian students who may not be fluent in the Georgian language but still want to pursue their MBBS in Georgia.
Affordable Tuition Fees: One of the main reasons Indian students choose Georgia for MBBS is the comparatively low tuition fees. The cost of studying medicine in Georgia is significantly lower than in many other countries, making it an economical choice for students and their families.
No Entrance Exams: Unlike some other countries, Georgia does not require Indian students to sit for any entrance exams like TOEFL or IELTS to secure admission to medical universities. This simplifies the application process and reduces the burden on students.
MCI Recognized Universities: The Medical Council of India (MCI) recognizes many medical universities in Georgia. Indian students who graduate from MCI-approved universities in Georgia are eligible to take the MCI screening test and, upon passing, can practice medicine in India.
Safe and Friendly Environment: Georgia is known for its warm hospitality and safe living environment. Indian students find it easy to adapt to the local culture, and the friendly nature of the people creates a supportive atmosphere for international students.
Clinical Exposure: Georgian medical universities offer ample clinical exposure, enabling students to gain hands-on experience in medical practices. This exposure is crucial for a well-rounded medical education and prepares students for their future careers as medical professionals.
Modern Facilities and Infrastructure: Many medical universities in Georgia have state-of-the-art facilities, well-equipped laboratories, and modern teaching aids that enhance the learning experience for students.
Cultural Experience: Studying in Georgia allows Indian students to immerse themselves in a rich and diverse cultural experience. They can explore Georgian traditions, festivals, and historical landmarks during their stay in the country.
Opportunities for Indian students after MBBS in Georgia
After completing MBBS in Georgia, Indian students have several opportunities to explore. Firstly, they can return to India and take the National Exit Test Exam (EXIT) to obtain a license to practice in the country.
This opens up various options, such as working in private or government hospitals, clinics, or pursuing further specialization through postgraduate studies (MD/MS).
Alternatively, graduates can consider staying in Georgia to gain practical experience by working in hospitals or healthcare institutions there. This exposure can enhance their skills and broaden their horizons in the medical field.
Moreover, some students may opt to pursue higher education in countries like the USA, UK, Canada, or Australia. Georgia's internationally recognized medical programs can serve as a stepping stone for higher studies abroad.
Furthermore, graduates may explore opportunities in medical research, medical tourism, healthcare consulting, or even start their own medical practice or clinics.
Overall, completing MBBS in Georgia opens doors to a range of promising career paths, both in India and abroad, offering Indian students diverse and rewarding opportunities in the medical field.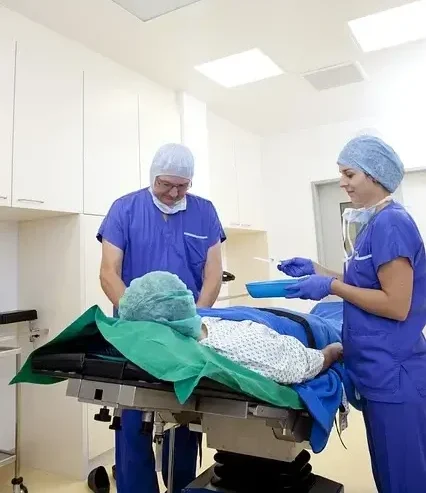 Claim Your White Coat Now. Fill up the form to learn more about your options for studying MBBS in Georgia.
In conclusion, pursuing MBBS in Georgia offers Indian students a golden opportunity to achieve their dreams of becoming successful medical professionals. The country's welcoming atmosphere, high-quality education, and affordable living make it an attractive destination for aspiring doctors.
Studying MBBS in Georgia provides a diverse and enriching experience, fostering global friendships and cultural understanding. Exposure to modern medical facilities and experienced faculty enhances students' knowledge and skills, preparing them for a bright future in the medical field. While challenges of being away from family and adjusting to a new environment exist, the support of university communities and fellow international students helps Indian students overcome these obstacles.
Ultimately, obtaining an MBBS degree from Georgia opens doors to a world of possibilities, allowing Indian students to contribute to the healthcare sector, both in their homeland and on a global scale. It is a life-changing journey that shapes aspiring doctors into compassionate, competent, and well-rounded healthcare professionals.
Overall, pursuing MBBS in Georgia can be a life-changing experience for Indian students. They not only receive a world-class education but also get to explore a new culture, build international connections, and develop essential skills that will shape their careers as future medical professionals.
1. Is MBBS in Georgia a good option for Indian students?
– Yes, studying MBBS in Georgia is a great choice for Indian students. Georgia offers high-quality medical education at affordable costs, making it a popular destination. The medium of instruction is often English, which is advantageous for international students.
2. What is the eligibility criteria for Indian students to study MBBS in Georgia?
– To study MBBS in Georgia, Indian students should have completed their 10+2 with Physics, Chemistry, and Biology (PCB) and achieved a minimum of 50% aggregate marks. Additionally, they must qualify for the NEET (National Eligibility cum Entrance Test) exam.
3. Do I need to learn the Georgian language to study MBBS in Georgia?
– No, you don't need to learn Georgian. Most Georgian medical universities offer MBBS programs in English. However, learning some basic Georgian phrases can be helpful for daily interactions.
4. What is the duration of the MBBS program in Georgia?
– The MBBS program in Georgia usually spans six years, covering both academic and clinical training.
5. Are Georgian medical degrees recognized in India?
– Yes, Georgian medical degrees are recognized by the Medical Council of India (MCI). After graduation, Indian students can take the FMGE (Foreign Medical Graduates Examination) to practice medicine in India.
6. What is the cost of studying MBBS in Georgia compared to India?
– MBBS in Georgia is often more economical than in India, especially in comparison to private medical colleges. Tuition fees in Georgia are generally lower than those in Indian private medical institutions.
7. Are there any scholarships available for Indian students in Georgia?
– Scholarships for Indian students in Georgia may be limited, but some universities offer merit-based scholarships. Indian government scholarships and external financial aid options may also apply.
8. What is the quality of medical education in Georgia?
– Georgian medical universities maintain high educational standards. Many are recognized by international bodies like the World Health Organization (WHO) and Medical Councils of various countries, ensuring the quality of education.
9. Is it safe for Indian students to live in Georgia?
– Georgia is generally considered a safe country for international students. However, it's crucial for students to stay aware of their surroundings and adhere to local laws and regulations.
10. Can I do my internship or clinical rotations in India after completing MBBS in Georgia?
– Yes, you can. After finishing your MBBS in Georgia and passing the FMGE exam, you can apply for internships or clinical rotations in India. The specific process may vary depending on the state and hospital policies.